Talmud, Order Moed, Tractate Ta'anit folio 22a:
"The Gemara relates another story about the righteousness of common people. Rabbi Beroka Ḥoza'a was often found in the market of Bei Lefet, and Elijah the Prophet would often appear to him. Once Rabbi Beroka said to Elijah: Of all the people who come here, is there anyone in this market worthy of the World-to-Come?….. In the meantime, two brothers came to the marketplace. Elijah said to Rabbi Beroka: These two also have a share in the World-to-Come. Rabbi Beroka went over to the men and said to them: What is your occupation? They said to him: We are jesters, and we cheer up the depressed. Alternatively, when we see two people who have a quarrel between them, we strive to make peace. It is said that for this behavior one enjoys the profits of his actions in this world, and yet his reward is not diminished in the World-to-Come."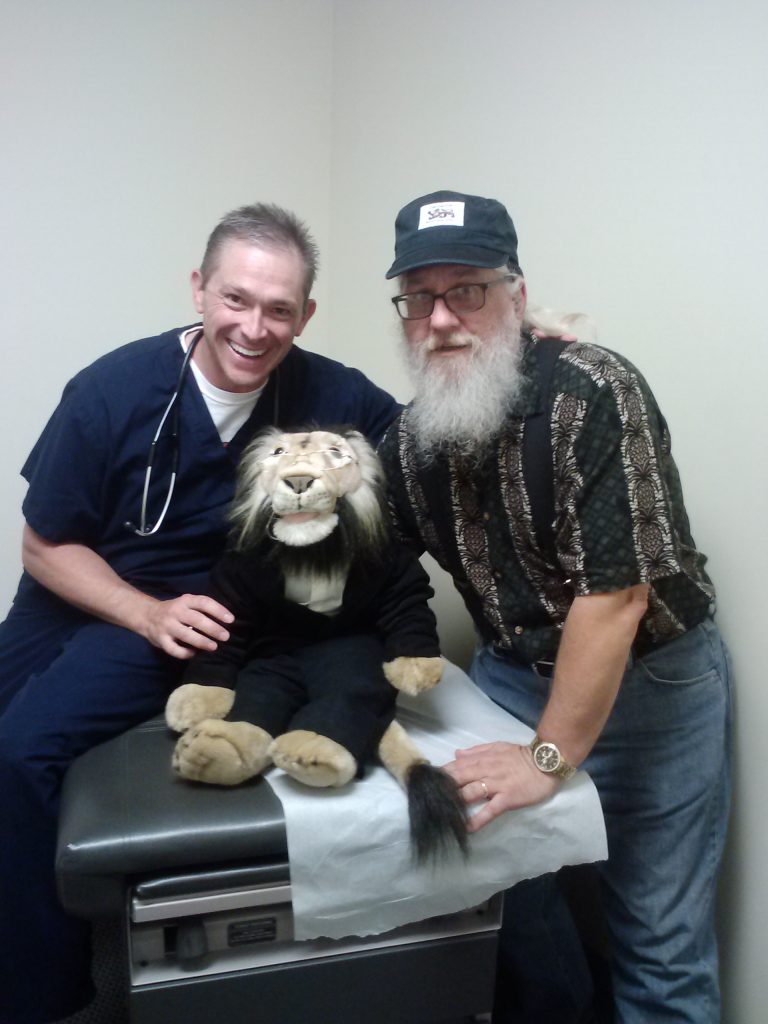 Zeyde with Dr Bossenberger getting a check up.
See Zeyde giving me a hard time! Just click the link!